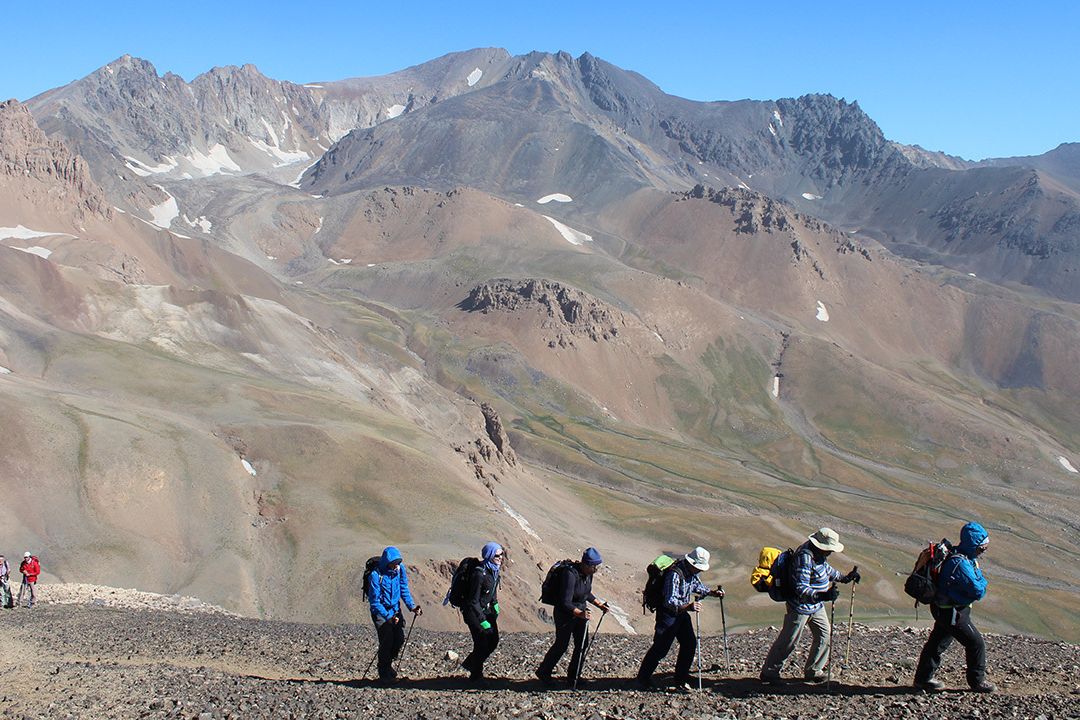 Schools trips to Iran demonstrate our label as ground breaking operators! As well as more popular destinations we feel it is our philosophy and duty to open up the less known world to students. Iran is a destination which has long been a place off the schools trip grid. Isolated for political reasons, recent changes have opened up Iran's borders and for adventurous and culturally inquisitive teachers and students, Iran is a gold mine. Don't be surprised by the curiosity of the locals, Westerners are still a novelty!
Tehran is a bustling and busy metropolis of 12 million people, nestling in the shadows of the Alborz mountains. Despite its size, you will be overwhelmed by how welcomed you are. This welcome will follow you, wherever your school trip takes you. It may be trekking in the Zagros mountains or soaking up the culture and poetry in Shiraz. For the adventurous, Mount Damavand offers an exciting and challenging non-technical peak and you could always enter 'The Valleys of the Assassins'.
For religious studies tours, we can tailor a programme to your needs. Iran offers some of the finest examples of Islamic architecture in the world's second largest square and the opportunity to meet pre-Islamic devotees of the one of the world's oldest religions - Zorastrianism. You can meet Imams and visit madrassas. Our religious studies tours are designed to lift the veil on this misunderstood, deeply conservative country. Remember to keep your socks on when you enter the Mosque!